o70  MOCTAN  – TecMusic –  fich-art 2002  (audio-cdr)
Tracklist:
wilde cut / hunted / the player / should I ? / catkiller / plastic error mind /
frozen / distorted reality / one colonel track / cevlar
 total time: 48:51 min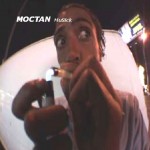 o71  MOCTAN  – MuSick –  fich-art 2004  (audio-cdr)
Tracklist:
nirvana / good fellas / mignon / varta / hightech / ill /
kinetic / duracell / bullet / fogride
total time: 62:19 min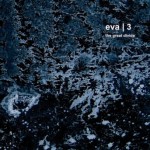 o72  EVA|3 – The great Divide – fich-art 2007 (audio-cd)
Tracklist:
low secret dreams / at first sight / attraction<>repulsion / crawling / isocele /  rejected by both /
sweet abuse / stars / little inside so addicted / the black lodge /
crawling rejection (asche rmx) / at first sight (lith rmx) / sweet abuse (p.münch rmx)
total time: 56:49 min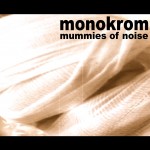 o73 MONOKROM – Mummies of Noise – fich-art 2007 (audio-cdr)
Tracklist:
9 untitled audio-trax recorded live @ bassbeben bielefeld 2007
total time: 54:56 min
videoclip "mummies of noise" by asche  (4:14 min).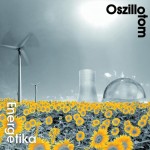 o74 OSZILLOTOM – Energetica – fich-art 2007 (audio-cdr)
Tracklist:
Castor / Schweres Wasser / Primaerwasserpumpe / Sekundaerkreislauf /
Elektron / Kalte Fusion / Reaktorblock 13 / 238U / Zerfallsrate / Massendefekt /
Chicago Pile 1 / Halbwertszeit / Störfall (asche rmx)
 total time: 57:24 min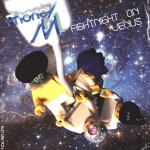 o75 PHONEY M. – Compilation – fich-art (audio-cdr)
An electronic tribute compilation to Boney M.
featuring: P.A.L., Imminent, Rasputeen, Genevieve Pasquier, Keef Baker, Salt, Tourette Bros, TRG,
Punch Inc., Oszillotom, Synapscape, 100Blumen fear.++99, InsanCity, Eva|3, Morgenstern, Monoculture,
Asche, Hell-G, Homologation K N, Tonal y Nagual, Fri.Linientreu.
 total time: 76:00min audio + 3 mp3 trax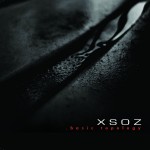 o76 XSOZ – basic topology – fich-art (audio-cdr)
Tracklist:
one night like this / beseech / el mago de xsoz / odium / plogements / west exit / please wait / combinatorics /
transversality / narrow bridge / operation 2 / topos
 total time: 50:41 min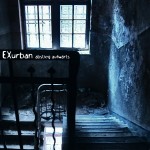 o77 EXurban – Abstieg aufwärts – fich-art (audio-cdr)
Tracklist:
Exurban / statt-stadt / abstieg aufwärts / interieur de tète / jamais-vu / raumverkleinerung / innerphone / kaltgrau /
morbus still / à l'ombre
 total time: 68:07 min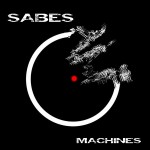 o78  Sabes  - Machines- fich-art (audio-cdr)
Tracklist:
AKR / Planet Rapist / Chemical Frankenstein / Robot Replica / Sweep / War / Rapaciousness / Atomic Playboy /
Machines / Favourite Enemy / Raw Power
 total time: 64:40 min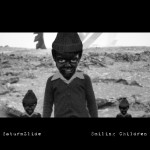 o79 SATURMZLIDE – Smiling Children- fich-art (audio-cdr)
Tracklist:
Smiling Children / TransisDoomExpress / Type 999-X1b / Umlaufbahn / Who You Are / Neonhell / WH1SDF /
Man On A Mission / Träume in der Elektizität / Lost / The Second Annihilator / Type 999
 total time: 54:57min
Review:
Fich 079 Saturmzlide – Smiling Children
"Smiling Children" is a debut that clearly shows the person at the machines is not a newcomer himself: Hamburg's Alexander Marco has been involved with a number of bands and projects operating in various musical genres and styles since the early 1990s and therefore knows his trade!
"Smiling Children" follows a clear concept of New School Rhythm Noise – new school in the way that it blends Industrial aggression with the crisp production and relentless groove of techno.
The opener, giving the album it's title, sports a macho/hardcore attitude with it's sturdy uptempo beats and the distinct vocal sample. Throughout the album you will find lots of strong DJ food, typified a.o. by "Man On A Mission" which convinces through moody breaks among the crunchy onslaught. Also this album strays from it's path sometimes, with more atmospheric electro tracks like "Type 999-X1b" and the corresponding closing title "Type 999", or the complex rhythmic braindance of "Umlaufbahn" which features the help of Marco's friend FrlLinientreu.
All in all a very remarkable debut album and an artist you should watch out for!
-Sascha Ruf.